Jon Bey
Chief Executive Officer, Director, (Chair)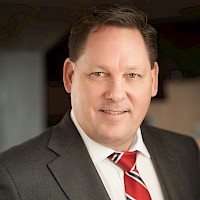 Mr. Bey is a capital markets executive with over 13 years in the junior exploration industry with experience in uranium, gold, silver, lead, zinc, diamonds and oil and gas. He has public company experience across several sectors and with companies listed on the TSX, TSX-V, CSE, and LSE Exchanges. Mr. Bey is the founder and Managing Director of the Steel Rose Group of companies.
Sean Hillacre
Vice President of Exploration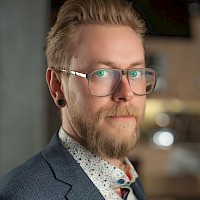 Mr. Hillacre has 5 years' experience working as an exploration geologist in the Athabasca Basin uranium district in Saskatchewan working as part of the technical team progressing the Arrow uranium deposit towards production with NexGen Energy. A high-energy, results oriented geoscientist, Mr. Hillacre brings a unique and balanced background integrating academic geoscience with industry experience, along with a comprehensive understanding of project development. Mr. Hillacre received his B.Sc. & M.Sc. degrees in Geology from the University of Saskatchewan.
Neil McCallum
Lead Technical Director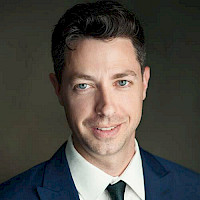 Mr. McCallum has over 15 years of experience primarily in North American mineral deposit exploration, with a focus on targeting and discovery of unconformity-related uranium deposits. He is currently a project manager at Edmonton based Dahrouge Geological Consulting Ltd. Mr. McCallum has managed and conducted uranium exploration in and around the Athabasca Basin and other jurisdictions for multiple companies.
Sean McGrath
President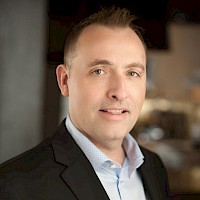 Mr. Sean McGrath is a Chartered Professional Accountant in Canada and a former Certified Public Accountant (Illinois) in the United States. He has spent more than 24 years providing financial management and consulting services to publicly traded companies, with primary emphasis in the natural resources sector. He has been responsible for corporate strategy, all aspects of accounting and finance, planning and forecasting, treasury, internal and external reporting, and internal controls and corporate governance. Mr. McGrath has held senior executive positions with numerous publicly traded companies throughout his career, and he is currently a Director of several TSX Venture Exchange/CSE listed companies.
Blair Jordan
Independent Director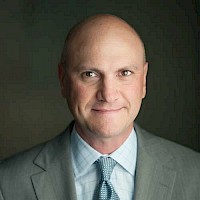 Mr. Jordan was most recently Managing Director of Investment Banking at Echelon Wealth Partners Inc., and before that, spent nearly 10 years with Credit Suisse in London, New York and Tokyo. Before joining Credit Suisse, he was a securities lawyer with Bennett Jones LLP in Calgary. He holds an MBA from the Booth School of Business at the University of Chicago, and an LLB from the University of British Columbia. As a former banker, Mr. Jordan has extensive experience working in public markets.
Kenneth Judge
Independent Director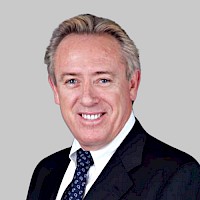 Ken Judge is a highly experienced investor and developer of public and private companies having been a founder, chairman, CEO or Non-Executive Director of more than 30 companies operating in many different countries and across various sectors including the exploration and production of natural resources (including Gold and Silver, Uranium, Diamonds and Titanium minerals) oil and gas and "big data" and digital marketing technologies. Mr. Judge has extensive experience in evaluating and executing public and private "cross border" merger and acquisition opportunities and the public listing and regulatory compliance of companies listed on the TSX, TSX-V, Nasdaq, LSE, ASX, HKSE, Philippines and Peru stock exchanges. Mr. Judge is a long-time resident of Monaco, has undergraduate and post-graduate degrees in law and finance from the University of Western Australia and is the chief executive officer of Hamilton Capital Partners Limited.
Zoya Shashkova
Independent Director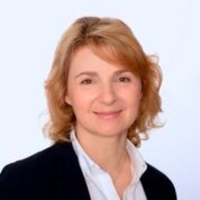 Ms. Shashkova has over two decades of consulting and finance executive experience, spanning audit and consulting, tax structuring, risk management, reporting, disclosure and mining finance. She is currently the CFO of EnviroGold Global, a clean technology company engaged in selective reprocessing of mining tailings. Her previous executive roles include Treasurer for Torex Gold Resources, a mid-tier Canadian gold producer, where she raised over $1B in debt capital to support ongoing operations as well as long-term strategic initiatives, CFO for UraniumOne's operations in Central Asia, where she provided leadership in all areas of business and financial management, including strategic planning, performance measurement, debt financing, accounting, international tax structuring and risk management, as well as senior leadership positions with Deloitte and E&Y. During her tenure with UraniumOne, Ms. Shashkova also served on the boards of operating joint ventures as the Audit Committee Chair.
Zoya holds a MSc in Biology and Chemistry, an MBA in Banking and Finance, is a Certified Public Accountant (CPA, US, Maine) and is an ICD.D certified director, Institute of Corporate Directors.
Mike Young
Independent Director
Martin Bajic
Chief Financial Officer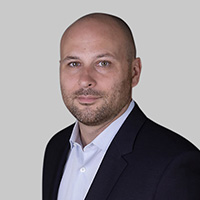 Mr. Bajic holds a B.A. and Diploma in Accounting from UBC and is a member of the Chartered Professional Accountants of B.C. He has over a decade of experience serving as a director, chief financial officer, or consultant to numerous public companies trading on the TSX Venture Exchange or the CSE with a focus in the resource and technologies industries. His background as a CPA, CA provides the Company with the requisite skills necessary for financial management and compliance with today's complex regulatory reporting requirements.